Gifts with the Equestrian and Equine in Mind.
No hour of life is wasted that is spent in the saddle. - Winston Churchill
There is no limit to what we can create. If you don't see what you are looking for, we can custom design it for you.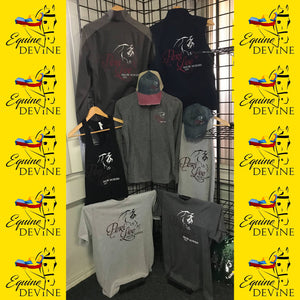 Outfit your barn
Hot weather, Cold weather, Show Weather. Let your group arrive in style with a custom designed wardrobe with your logo. Contact our staff for options and design ideas.
Show Awards With Imagination
We love to help you think outside the box for your show awards, high points, and exhibitor thank yous. Choose your favorite item OR give us your target budget and we will custom tailor the awards to you.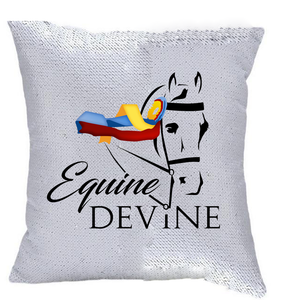 About Us
I fell in love with horses watching the Kentucky Derby with my Great Great Uncle in Washington, DC, when my family first moved back to the States from Europe. My love of horses continued to grow until my fourth grade year when the Air Force stationed my father in Illinois. I lucked into meeting one of my dad's recruiters wives who had a beautiful Arabian mare.
She would loan me STACKS of Arabian Horse Worlds that I would carry 3-4 blocks and then lock myself in my room and poured over them page by page studying every photo every pedigree. This went on for several years until my father was stationed in South Texas.
This move enabled the hands on love of horses to take flight. I found a ranch that let me trade work for learning, and I was hooked. This is where I found my Heart Horse. I saw him the first time at 6 months of age and I knew one day he would be mine. Five years later, he was. He was too smart for his own good, would do anything I asked of him, and in turn put me in my place when necessary.
He lived to be 27, and although it's been over a decade there is not a day that goes by that he doesn't cross my mind. This company is dedicated to "The Black" and all the other heart horses. Make memories and share them for a lifetime.
Contact Us
We LOVE hearing from our customers. Please feel free to call us at 903-259-0900 or email at sales@equinedevine.com